We utilize the best products in the business to deliver the best results start to finish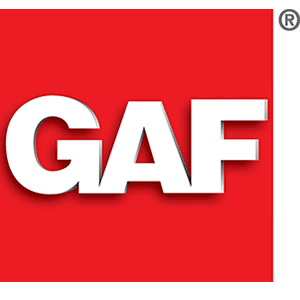 More homes and businesses in the U.S. are protected by a GAF roof than by any other product. GAF is the leading roofing manufacturer in North America, with plants strategically located across the U.S. They are a member of the Standard Industries family of companies, which positions GAF as part of the largest roofing and waterproofing business in the world.
Awarded #1 Visual brand by LIFE Magazine
Fireshield brand restortation system named "Best Product" by editors of Buildings Magazine
Rated #1 quality shingle by home builders across the globe
Winner of the builders Choice Award
For more information: Click here to visit GAF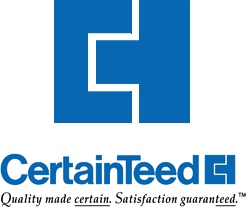 CertainTeed Corporation is a leading North
American manufacturer of building materials including roofing, vinyl and fiber cement siding, trim, fence, railing,
decking, foundations, insulation, gypsum, ceilings, and pipe products. Headquartered in Valley Forge, Pennsylvania, CertainTeed has
approximately 7,000 employees and 70 facilities throughout the United States and Canada. Through its Vision, Mission, Values and Objectives (VMVO) initiative, CertainTeed strives to be the preferred choice for innovative building products and systems by delivering a superior Customer experience to a broader market through the development of exceptional team performance and world-class processes.           
For more information:  Click here to visit CertainTeed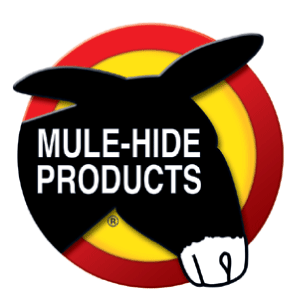 Mule-Hide: The Right Choice
Mule-Hide is the right choice for a broad range of roofing applications. Mule-Hide time-proven systems are simple and economical to install, yet meet the stringent demands of today's new construction or re-roofs of commercial, industrial, and institutional buildings.
Mule-Hide membranes are manufactured under strict quality control in a wide range of sheet sizes, lengths, and membrane thicknesses. Available through one of the largest distribution networks – nationwide and in Canada.
---
Extensive Warranty Program
Mule-Hide offers Membrane Warranties, Standard System and Premium Warranties. All projects requesting a Standard or Premium System Warranty are inspected by a Mule-Hide representative prior to the issuance of the warranty. Contractors must be Mule-Hide Warranty Eligible to apply for System Warranties.
For more information:  Click Here to visit Mule-Hide